1 août 2017
2
01
/

08
/

août
/

2017
10:32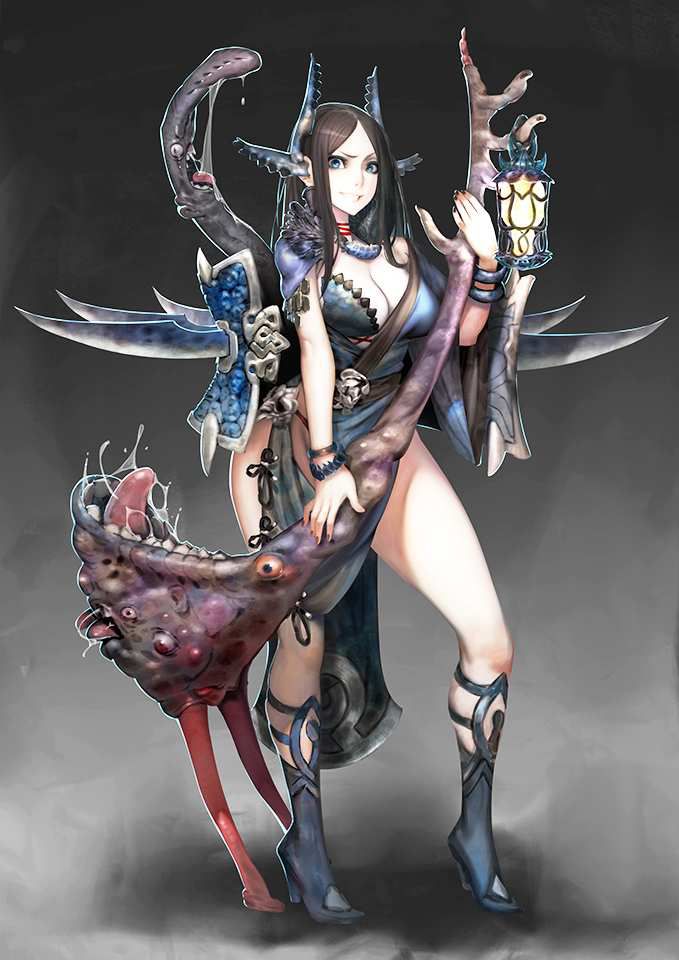 Hello everyone!
It's summer, a lot of you are on holidays and me I'm back to work.
So it's time to write a little article.
Last weekend Kingdom Death released a miniature I've done at the begining of the year.
The Last Bard. It's been a big challenge because she's tall. Arround 55 mm to the eyes.
But the details like her crazy face (something we choosed just before starting the sculpt) were very fun to do and are not very common!
So it's why she's very special to me!
Hope you like!
And as usual, I've made it with Fimo and Magic Sculpt.
See you soon!
Salut tout le monde!
C'est l'été, beaucoup d'entre vous sont en vacances et moi je suis de retour au travail!
C'est le moment d'écrire un petit article!
Le weekend dernier Kingdom Death a sorti une figurine que j'ai sculpté au début de l'année.
C'est la Last Bard (la dernière barde). Ce fut un gros challenge parce qu'elle est grande, 55mm aux yeux.
Mais les détails comme son expression (quelque chose que nous avons choisi avant de démarrer le projet) ont été super intéressants à faire et ce n'est pas commun!
C'est pourquoi elle spéciale à mes yeux!
J'espère que que vous aimerez.
A bientôt!