13 avril 2010
2
13
/

04
/

avril
/

2010
17:39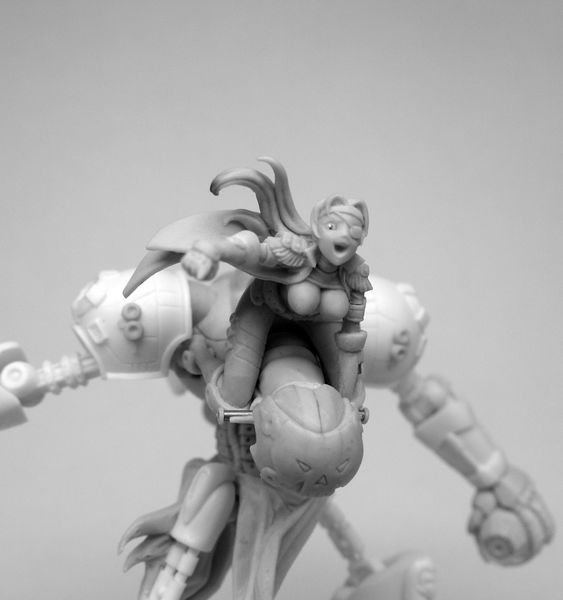 Bonjour a tous,
voici enfin des photos de mon deuxième travail pour Soda Pop miniatures, réalisé avant Fiametta, Calico Kate sur son mecha.
C'est le deuxième robot de la gamme après la figurine de la princesse Malya, et ça a été aussi gros travail! Six semaines de challenge avec une pause pour le moulage de la jambe et du bras du robot. C'est plus facile pour la symétrie. Et à la fin le modèle fait presque 7cm.
Avec cette figurine on voit bien l'esprit de la gamme, "des pinups sexy sur des gros robots", et c'est plutôt cool!
J'espère que vous aimez! A bientôt.
Thomas
Hello everyone,
here's pics of my second work for Soda Pop miniatures, realised before Fiametta, Calico Kate on her mech.
It is the second robot of this range after Jag's Princess Malya miniature, and it has been a big work too! Six weeks of an hard challenge with a interlude with molding the leg and the arm of the robot. It's easier for symmetry. And at the end model is near 7cm tall.
With this miniature we saw the spirit of this range, "sexy pinups on big mechs", and that's pretty cool!
Hope you like it! See you next time.
Thomas