25 août 2014
1
25
/

08
/

août
/

2014
10:03
Salut à tous,
depuis quelques mois j'ai commencé à peindre des figurines Warmachine sur mon temps libre (qui est très court) parce que jouer à un wargame et lancer les dés me manquait.
J'ai donc préparé un battle group peint avec ma technique de peinture rapide. J'ai préparé les figs avec mon aérographe et j'ai fais des gros lavis ainsi que quelques éclaircissements. Pas beaucoup plus.
Je n'ai pas dépensé plus de 5 heures sur le gros et environ 3 heures sur les autres. C'est juste du "tabletop".
Enjoy!
Hello evreyone,
since a few months I've started to paint some Warmachine miniatures on my free time (wich is very short) because I missed to play a wargame and I wanted to roll dice again.
So I've prepared a battle group painted with my own speed painting technique. I've prepared the minis with the airbrush and made several washes of ink, one or two highlights. Not really more.
I didn't spent more than 5 hours on the biggest one. And arround 3 hours one the others. It's just for tabletop.
Enjoy!
Battle group.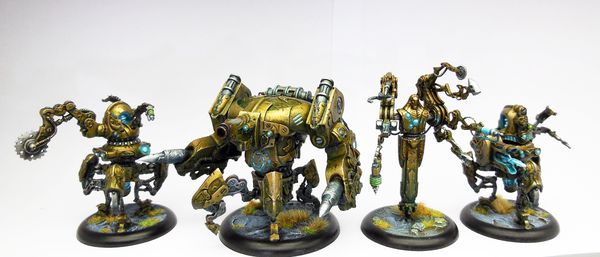 Ma figurine test, la Steelsoul Protector
My test, the Steelsoul protector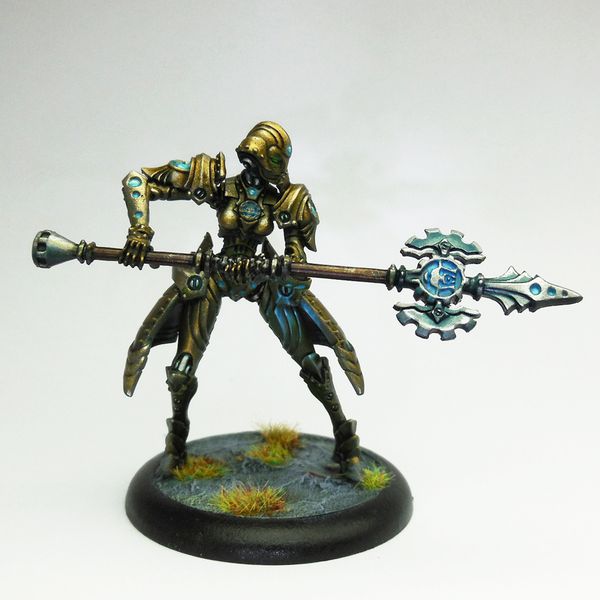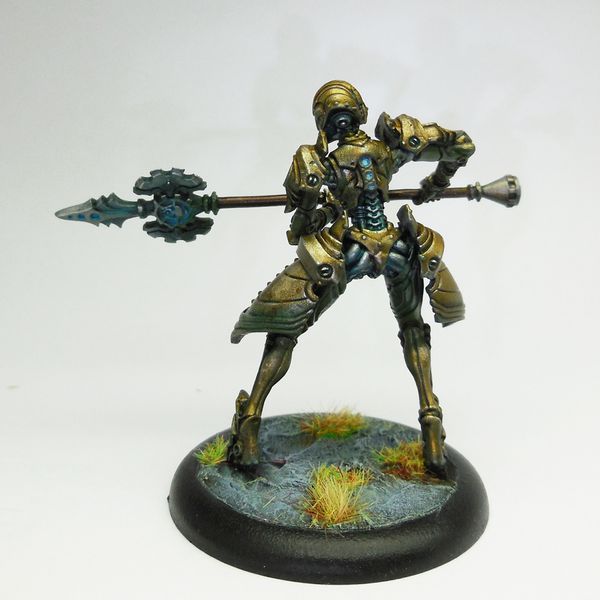 Syntherion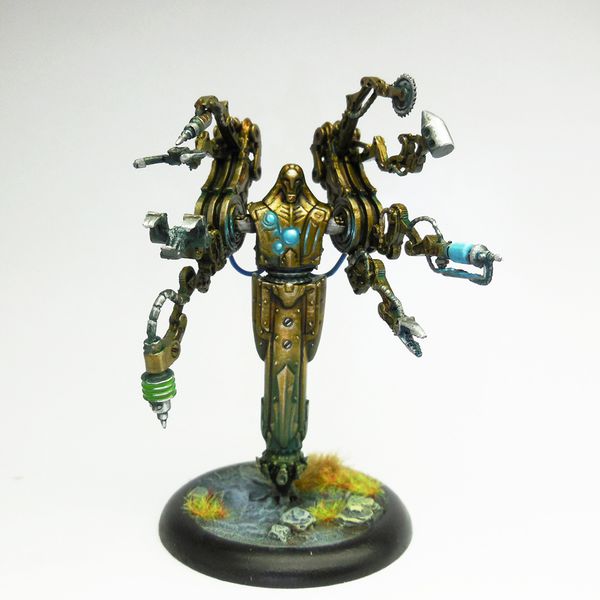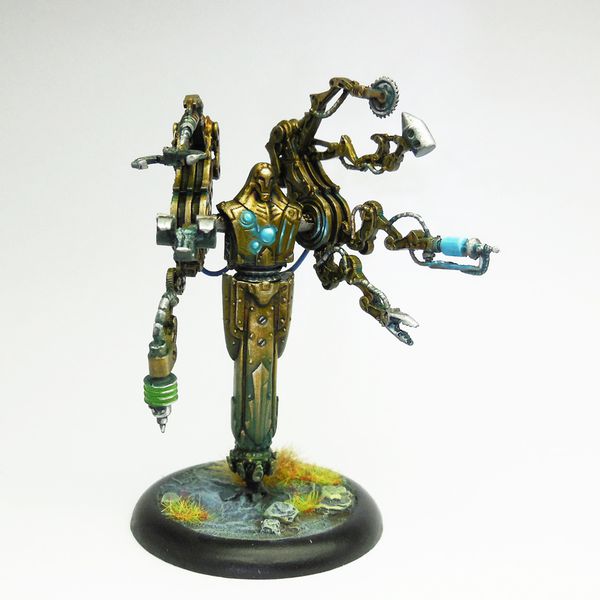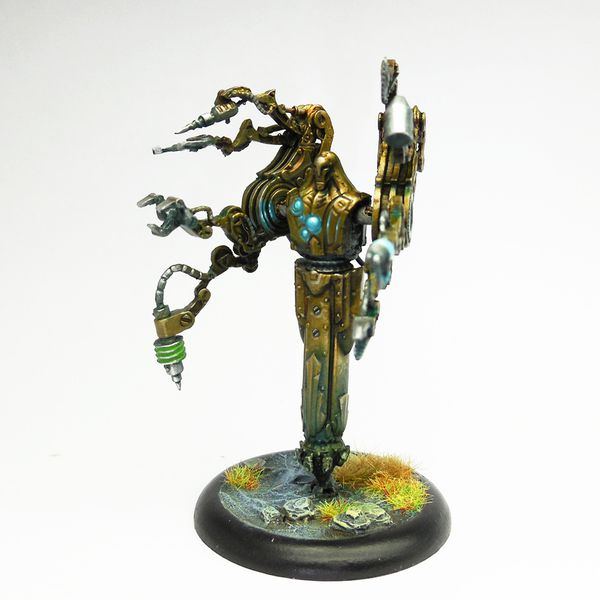 Cipher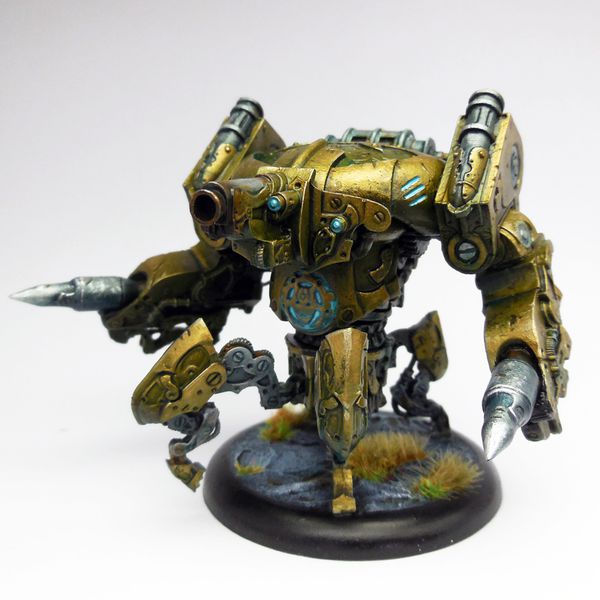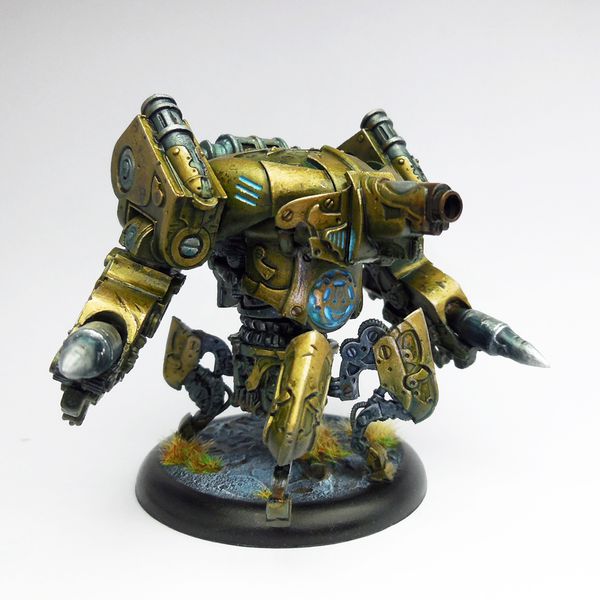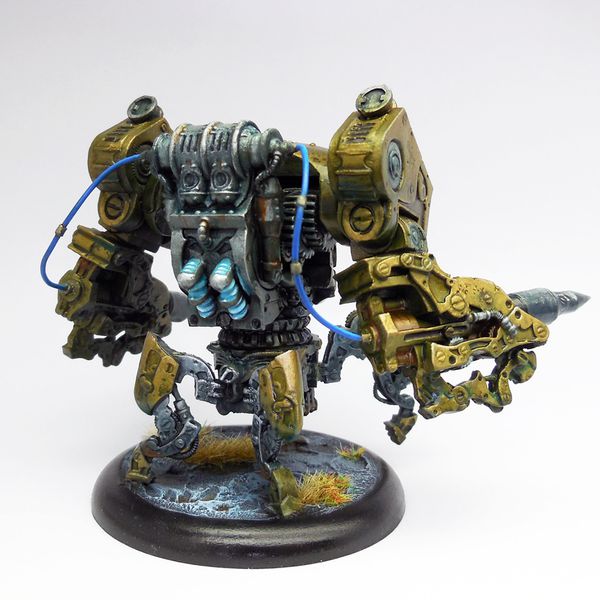 Mitigator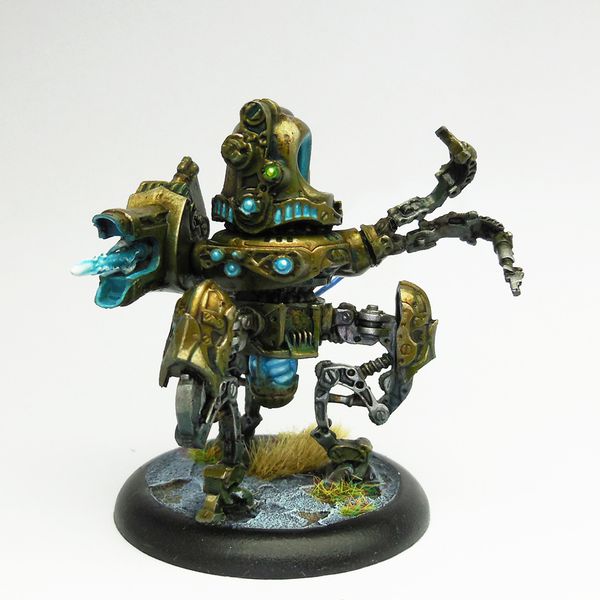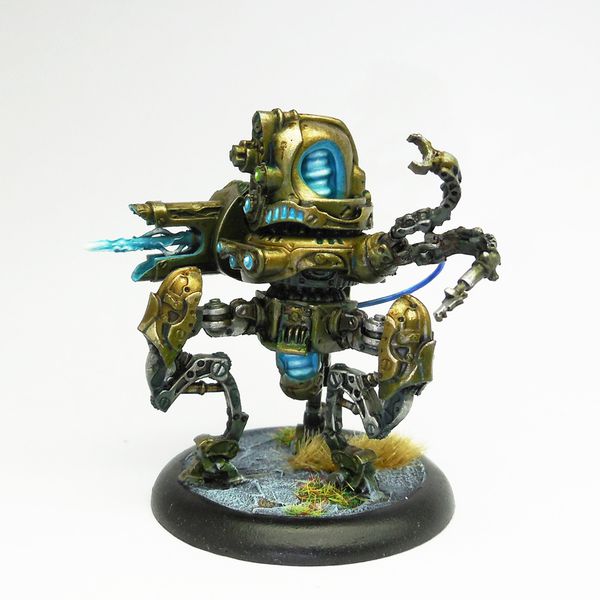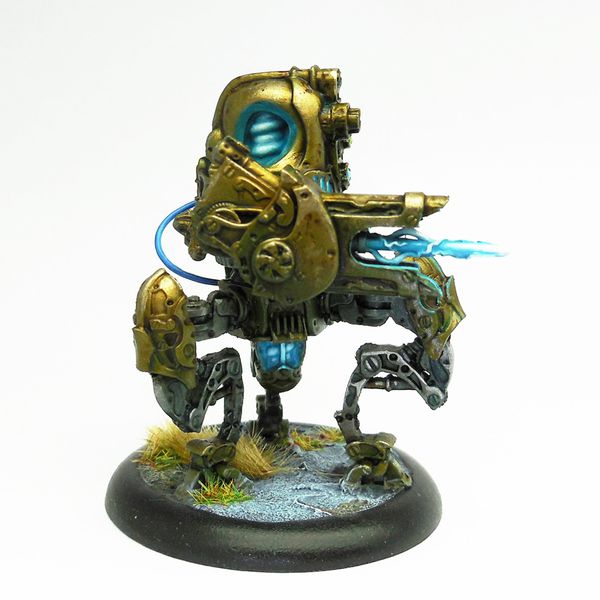 Galvanizer