27 janvier 2014
1
27
/

01
/

janvier
/

2014
15:29
Bonjour tout le monde!
Nouvel article dans la série Kingdom Death avec aujourd'hui une figurine vraiment très travaillée,détaillée et surtout très GROSSE; Le Dragon King!
C'est la plus grosse figurine que j'ai jamais réalisé!
J'ai encore pris beaucoup de plaisir a sculpter cet impressionnant boss, mais il m'a fallu deux mois et demi d'un travail acharné pour en venir à bout!
Il fait 180 mm en haut des cormnes et a été réalisé en Fimo et Magic sculpt, comme d'habitude.
A très bientôt.
Hello everyone!
New article in Kingdom Death serie. Today here's a very detailed miniature. And a very BIG one; the Dragon King!
It's the biggest work I've done so far!
This impressive boss have been very fun to do, even after two month and a half of a fierce work!
It is 180 mm at the top of the horns and have been made with Fimo and Magic sculpt putty, as usual.
Stay tuned!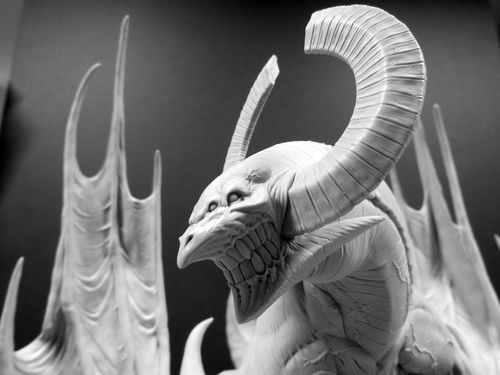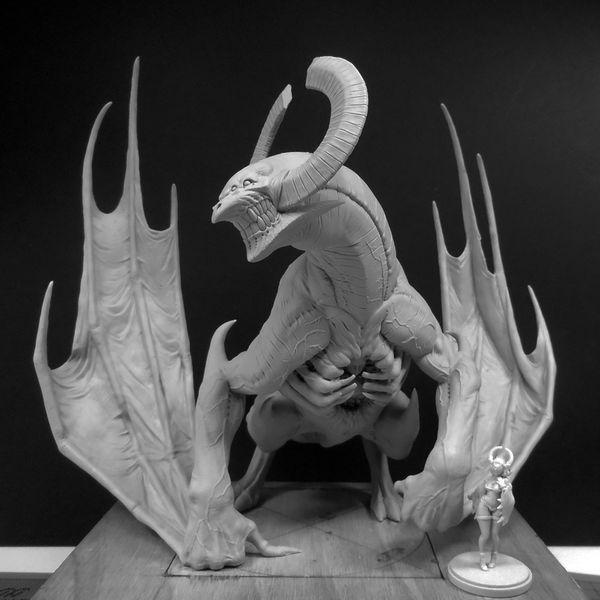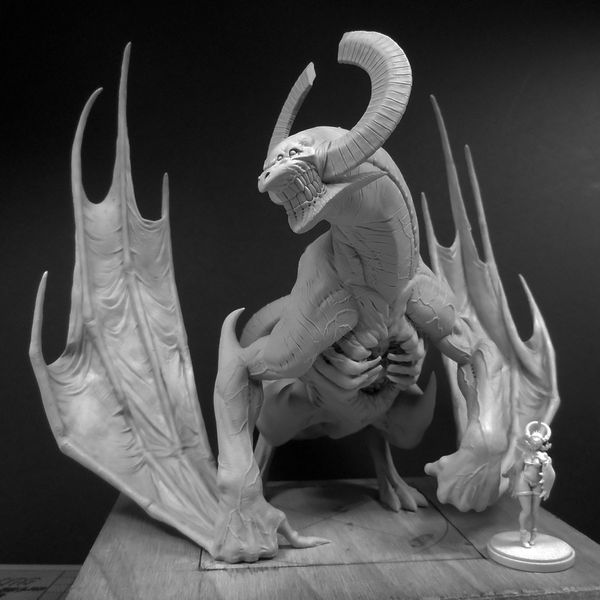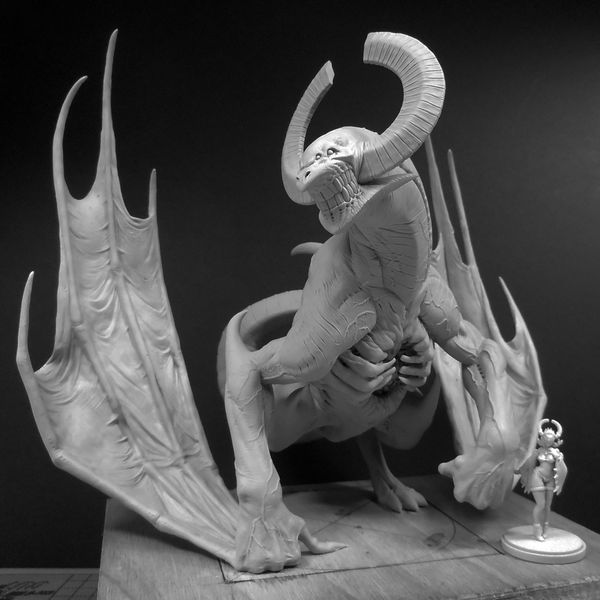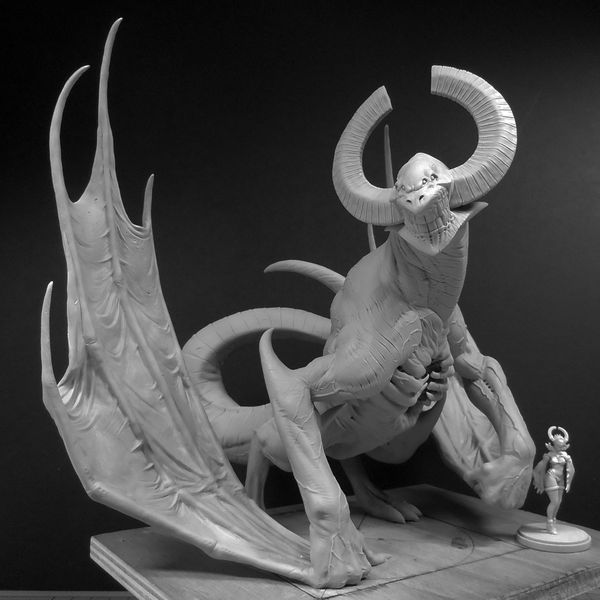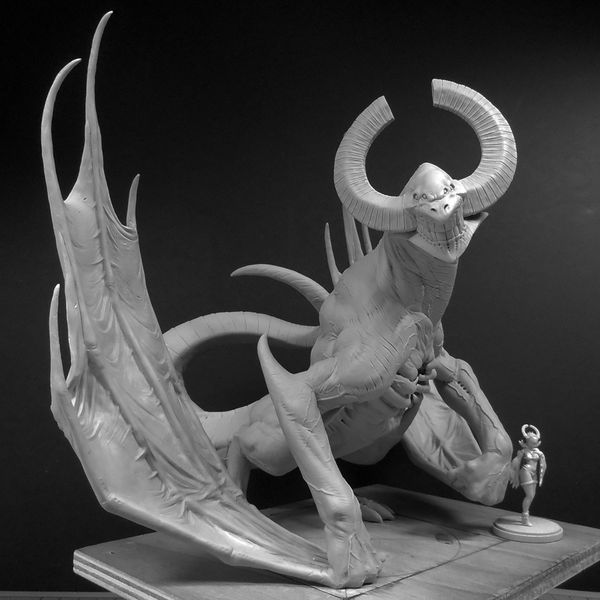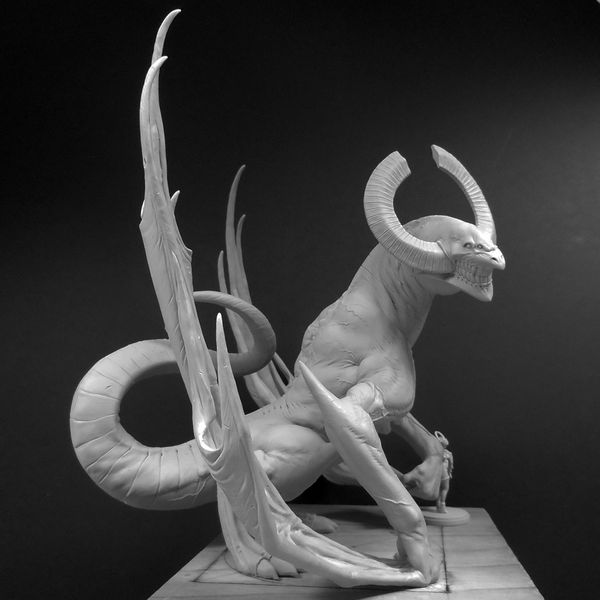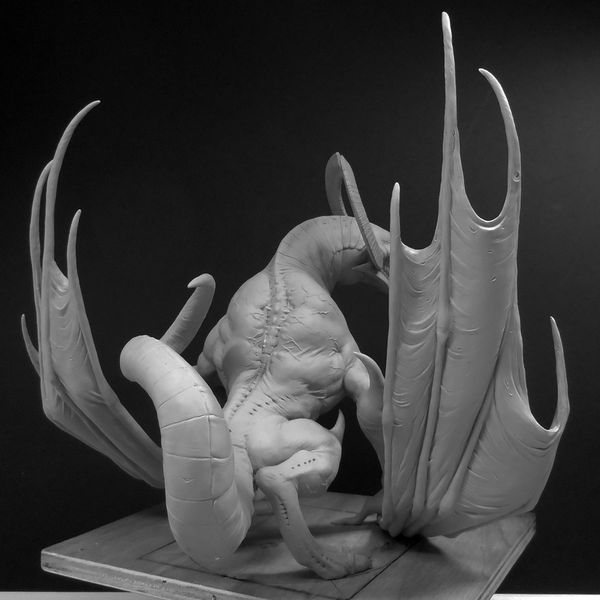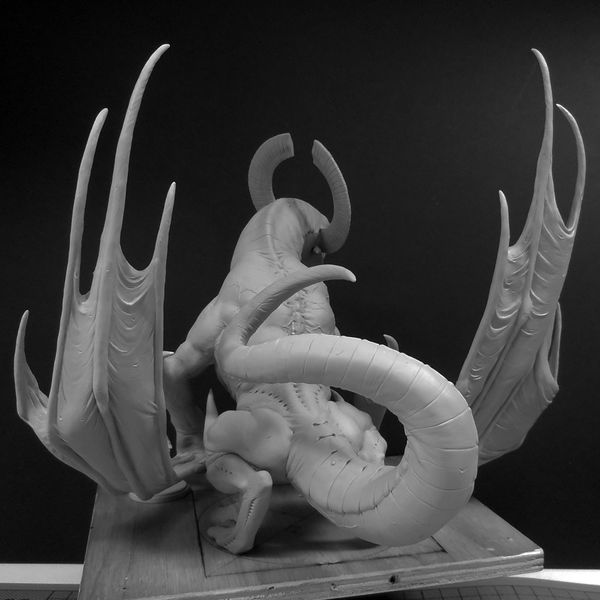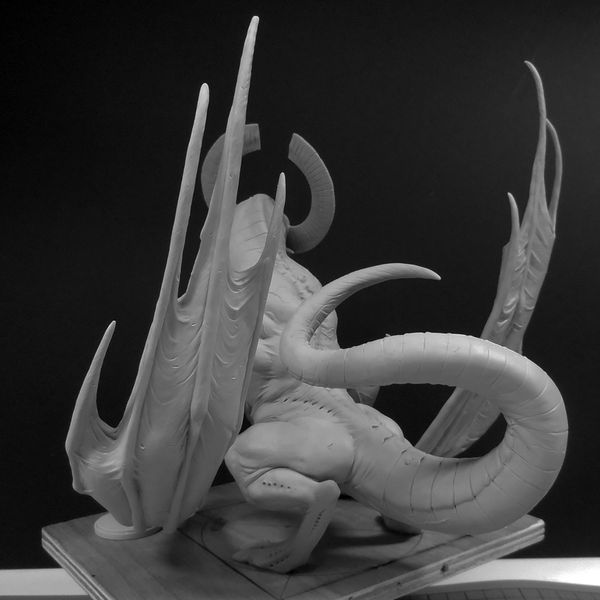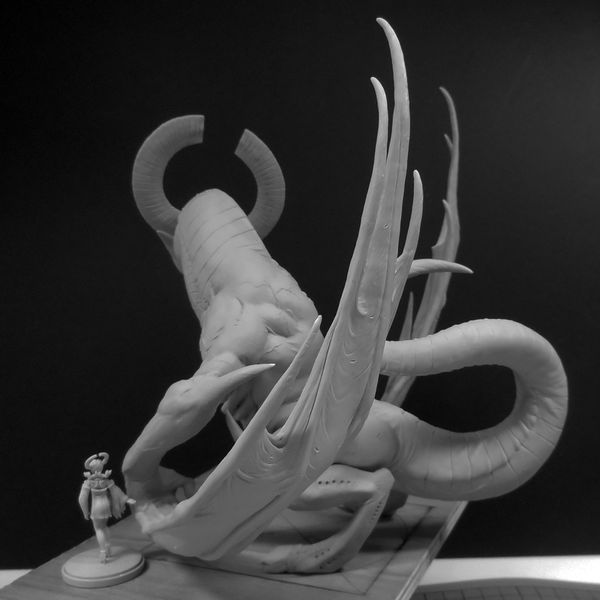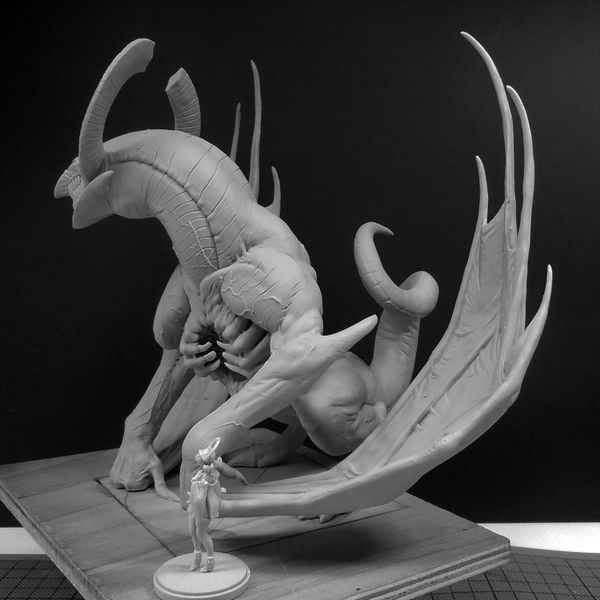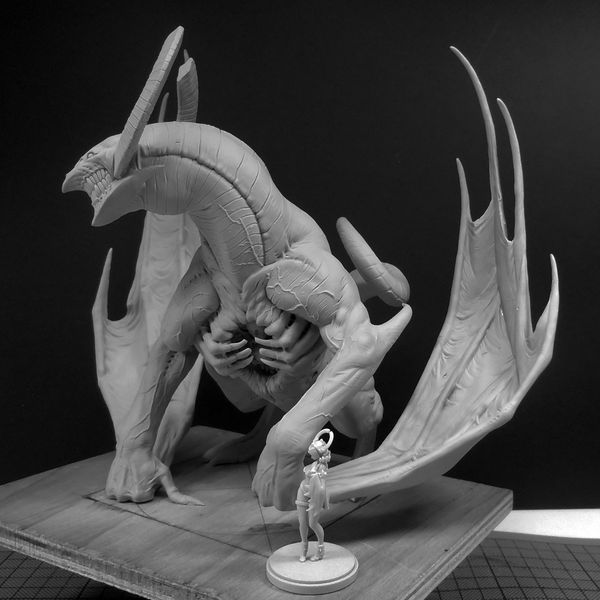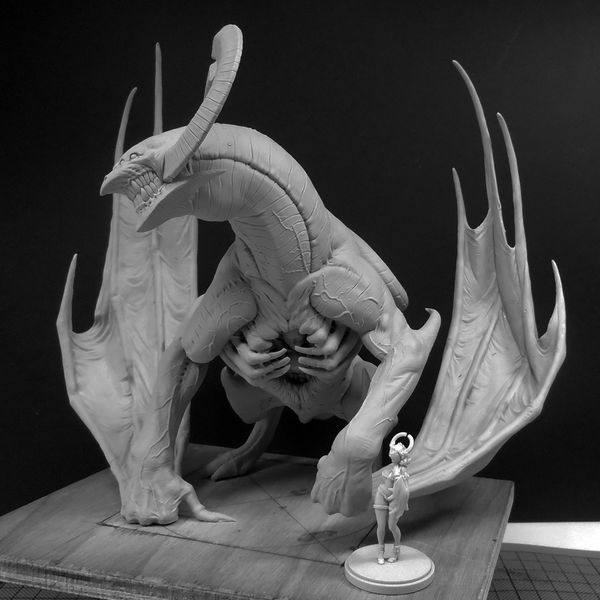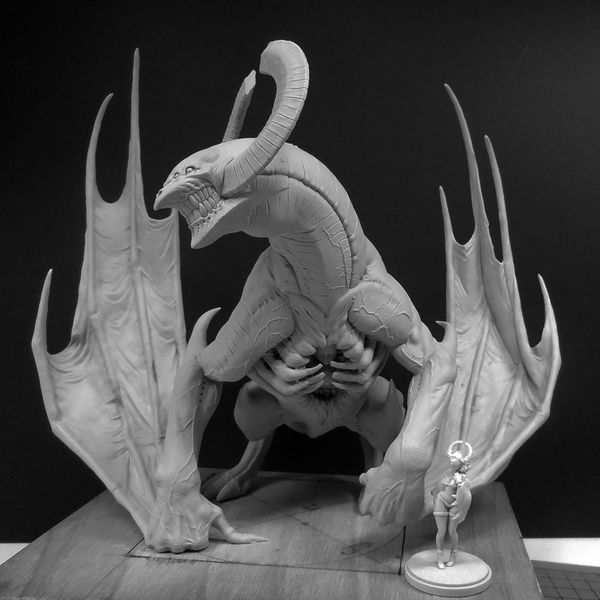 I see You!